When one of your favourite wedding photographers gets together with one of your favourite photography styling workshops, the results are always going to be amazing.
The favourite photographer being the incredible Benjamin Wheeler, and the working being Photography Farm. Such workshops provided an actual lifeline for so many of our industry creatives, in between lockdowns, over the past 16 months.
Benjamin Wheeler Photography

+ Follow
This particular workshop, hosted at West Sussex Wedding Venue, Balcombe Place, presented workshop stylist, Alexandra of The Bijou Studio, a chance to capture the longing to let loose and party with wild abandon.
This shoot features fashion by three brilliant designers, each of them leading the way for British bridal fashion right now, and each of them Love My Dress recommended brands; Halfpenny London, Miller White and Emma Beaumont.
The Bijou Studio

+ Follow
These brands are proudly leading the way for British bridal fashion currently and we're incredibly proud to be able to recommend them to you.
Words by superstar stylist, Alexander at The Bijou Studio follow…
"Originally built as a house solely for entertaining in the 1800s, I wanted to put the party at the core of this inspiration shoot at Balcombe Place."
"Long overdue celebrations were forefront of our minds as we filled the house with explosions of bold blooms by Early Hours, huge golden orbs balloons and champagne towers."
"After so much time missing the company of others, this wedding inspiration I feel captures the mood of wanting to forget the superfluous and create a celebration that is unashamedly true to the couple."
"Here there is a heap of glamorous fun with playful party animal details, oversized bows and golden accessories teamed with a rich indulgence and eccentric air."
"Contrasting the bold, rich red and mulberry tones against white pieces such as the sculptural wedding cake or the bridal silk suit added a great intensity to the overall look."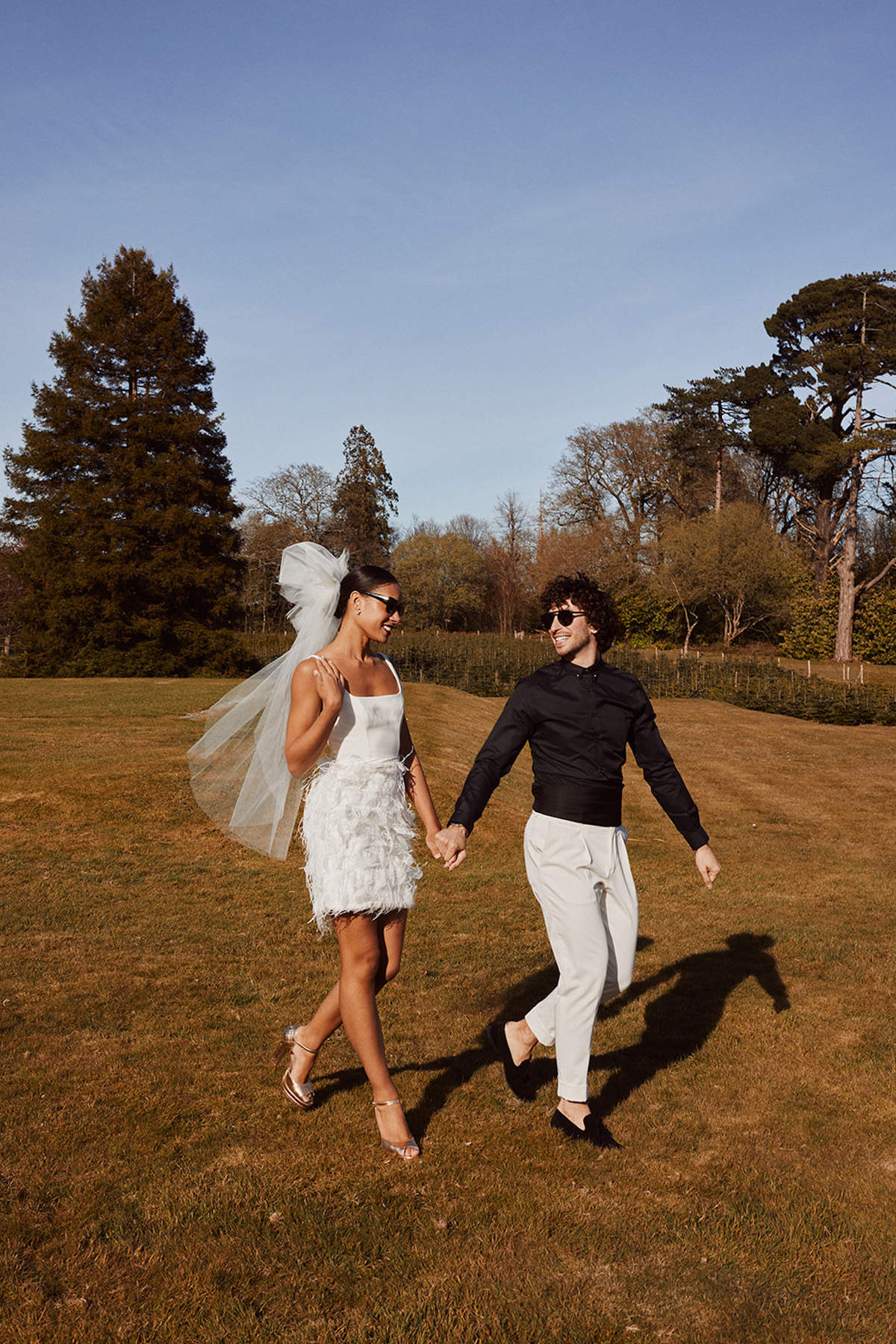 "Nestled in the Sussex countryside this hidden gem of a country house isn't stuffy but rather utterly inviting and with Benjamin's eye for spotting backdrops even has a destination feel."