The team behind this vibrant editorial set out to create a modern, effortless 70's vibe, working with real lesbian model couple, Aurita and Clare.
We thank Sheffield wedding photographer Hayley Gell for sharing these images. Hayley's words follow…
"The Chimney House at Kelham Island formed the backdrop for this shoot. Once the beating heart of industry, Kelham Island is a sort out location within Sheffield for wedding couples."
Hayley Gell Photography + Follow
Aurita and Clare wear complimentary puffy sleeved wedding attire, a two piece trouser suit and a dress that both ooze style, by modern and alternative bridal couture, Glasgow based designer Alyce Jayne.
The veil, by designer Rebecca Anne Designs, was embroidered with lyrics from the Arctic Monkeys' track; 'Baby I'm Yours'.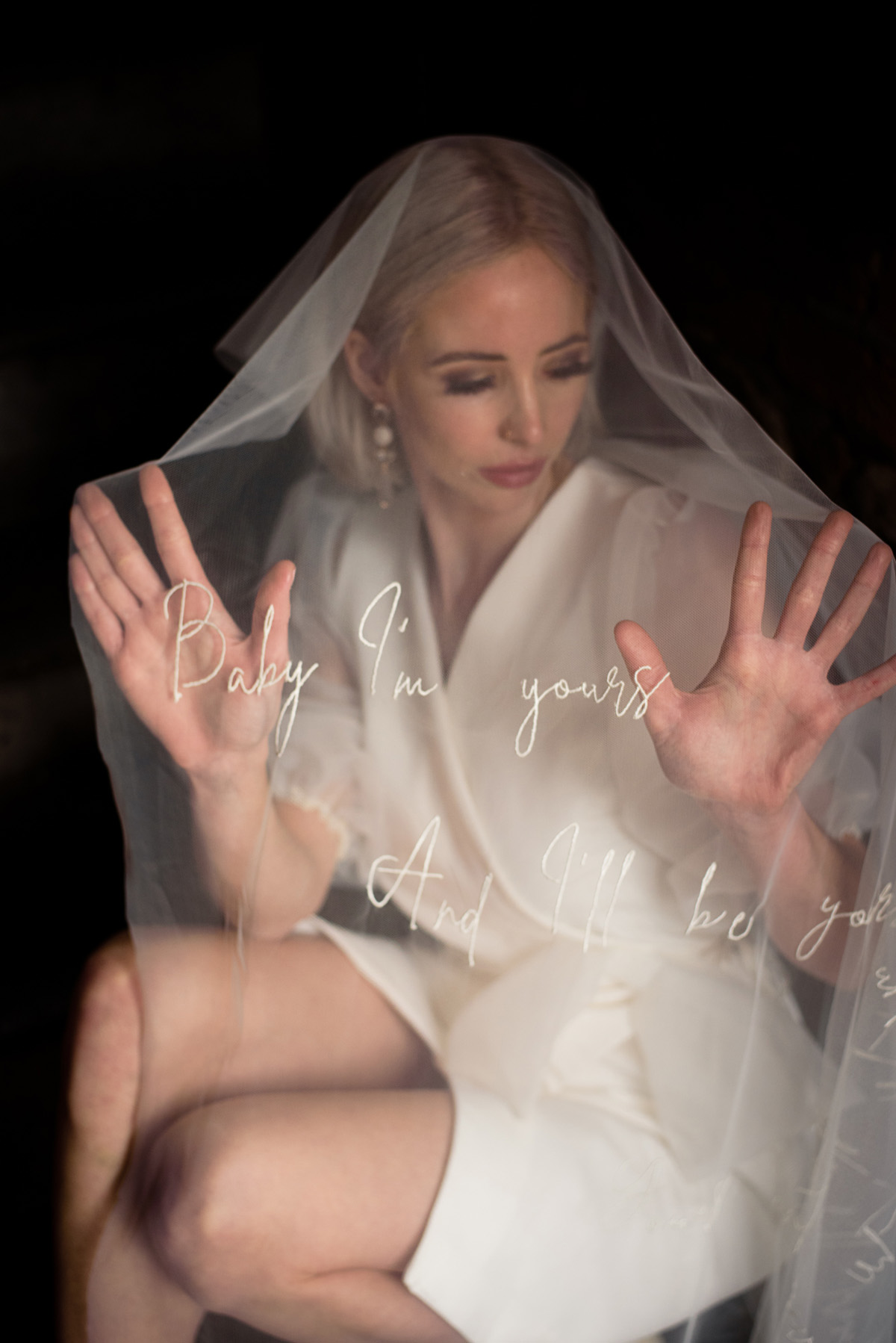 "It's quirky buildings, stunning backdrops of street art and the River Don add to this area's charm."
"Bubba 2000, Simon Wigglesworth-Baker and Jo Peel provide the amazing artwork featured in some of these images."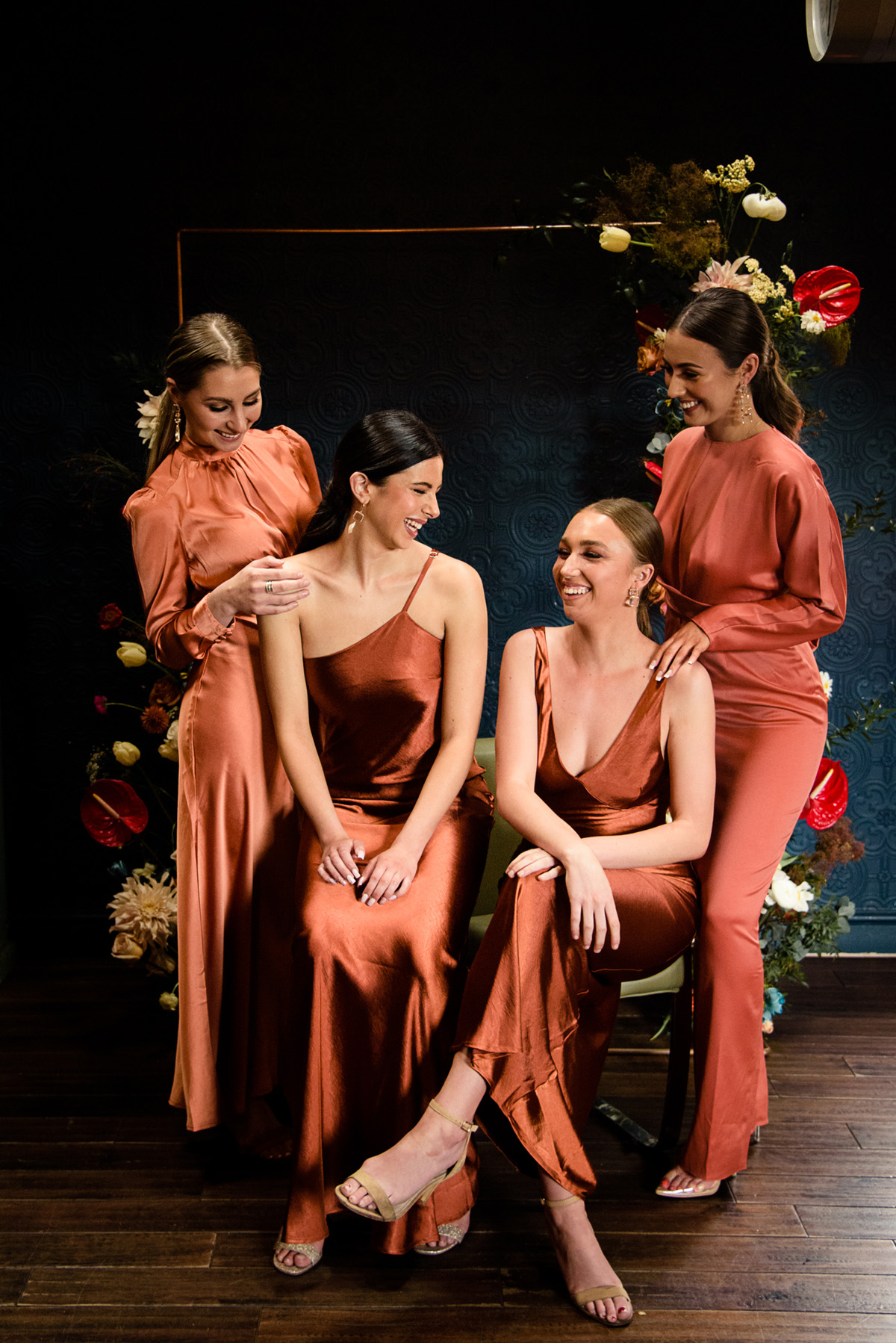 "Despite the fact this was a styled shoot, I wanted to capture the in between moments of genuine love, laughing and affection between real model couple Aurita and Clare."
"Not only did we use the iconic building, we nipped round Kelham Island to capture one of the best places in Sheffield to get married."
"Floral designers Walter & Blossom provided a gorgeous and dramatic blend of vibrant flowers, ranging from blue tulips, big show stopping peonies and my new fave flower, Anthurium."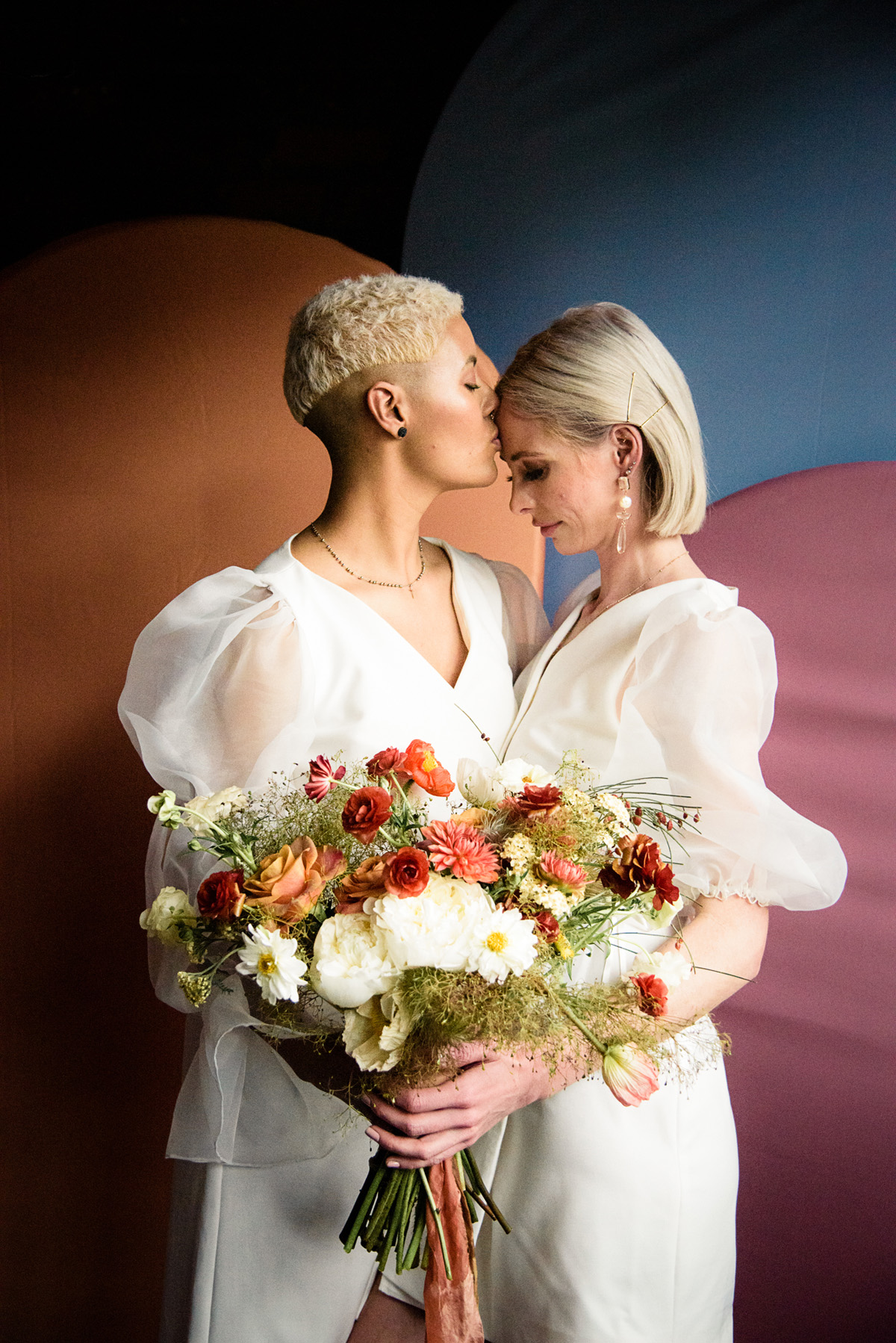 "The Chimney house was beautifully decorated by the very talented Tara Knott, using coordinating colours and shapes that tied in with the overall look. The stylish tableware was loaned by Whitehouse Crockery."
Find recommended venues and suppliers in the Love My Dress directory
"Aurita and Clare's hair and make up was styled by the talented Saskia who organised the shoot, they created a beautiful look of warm colours, dewy skin and with a smokey eye for Clare. These tones were used in the couples wedding crew and worked so well, I do love a colour palette used like this."